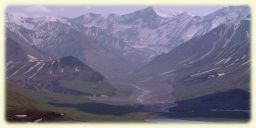 Sports & Outdoors
Skating, frisbee, running, mountains, hikes, and races
Caltech Penultimate Frisbee
Caltech Penultimate: we're not quite ultimate. Pictures coming soon! I also have vector graphics files for the T-shirts, send me an email if you want them. Also: still two original T-shirts left, both size XL. Let me know if you want one. The price is $14.
Running Races
Upcoming 2004.12.12: Honolulu Marathon, benefitting Aids Project Los Angeles. Details here.
2004.05.31: Fiesta Days Run for the Y, La Canada. results.
2004.05.15: KELROF, Caltech's traditional 24-hour relay race. I joined the Dabney house team.
2004.04.25: Nike Run Hit Wonder
2004.02.08: the Firecracker 10K. Pictures here.
2004.01.10: Paramount city 10K
2003.12.14: Griffith park 10K race
2003.11.02: Komen 5K at the Rose Bowl
More to come!